Homemade Pizza Sauce
During the summer, we like to cook our pizza on the grill. This pizza sauce has a kick, so if that's not your thing, you can tone down this recipe a notch by reducing the pepper (either the crushed red or the black or both). I tend to think the red has more heat, but a better flavor. Mess with it as you will.

Recipe Highlights
If you're out of any of the herbs, try to increase the Italian seasoning by the same ratio. You will still get a great sauce. If you're lacking in the minced garlic, try replacing it with garlic powder. It's a pretty versatile and forgiving recipe.
If you would like to follow along as I prepare the dough and sauce, and grill the pizza, check out the Twisted Tastes YouTube channel.
You might be interested in checking out the companion recipe for how to make pizza on the grill.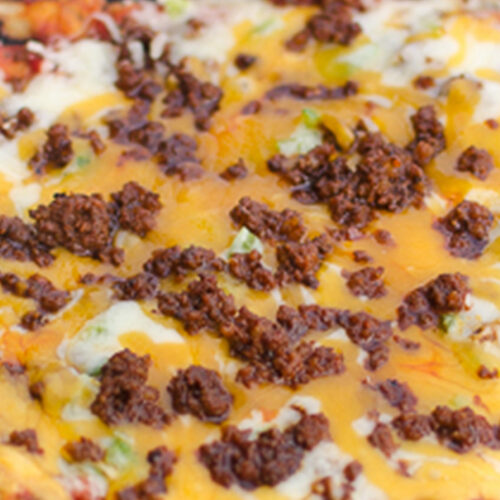 Homemade Pizza Sauce
The sauce has a kick, so if you're a heat pansy you can turn it down a notch by reducing the pepper.
Ingredients
1

can

crushed tomatoes (28 oz)

1

small can

tomato paste

1

tbsp

garlic

minced

2

tsp

parmesan

grated

1

tsp

salt

2

tsp

sugar

1/2

tsp

basil

dried

1

tsp

onion powder

1/2

tsp

black pepper

1/2

tsp

crushed red pepper

1/2

tsp

rosemary

1

tsp

oregano

1/2

tsp

Italian seasoning

1

tbsp

olive oil

extra virgin

1/2

cup

water
Instructions
In a medium-size pot over medium heat, heat the olive oil and saute the minced garlic until golden brown.

To the pot, add the tomato sauce, tomato paste, and water to the pot with the minced garlic.

Add the remaining ingredients and bring to a simmer, stirring occasionally.

Once simmering, place the lid on the pot and turn the heat to a low setting. Allow the sauce to simmer for a minimum of 30 minutes, stirring occasionally.

After 30 minutes, remove the pot from the heat and allow to cool slightly before use.

If you are saving the sauce for later use, allow the sauce to cool completely before storing.
Despite how awesome I might appear online, mistakes happen. If you happen to spot one on this recipe, save your fellow cooks a disaster and let me know by using the contact form.