Pumpkin muffins are a staple in our house during October. We like to eat them both for breakfast and as a pumpkin dessert. If I don't make them the last week of October, there is a disappointment in the air. My husband and I had our wedding in late October, and I used this recipe for our cake.  Halloween would have been awesome an awesome date, but we were married the day before. Hey, the kids have to trick-or-treat at some point! Anyway, instead of freezing the wedding cake and eating it after being frozen for a year on our anniversary, I make muffins or cupcakes with the same recipe each year. What a strange tradition.

Cupcake Option
I like to dress these pumpkin muffins up by transforming them into pumpkin cupcakes. I add cream cheese icing on top. If you want to go even further, you can use this pumpkin cream filling recipe and fill the pumpkin cupcakes as I do. Use whichever combination works for you. My kids like to use the leftover pumpkin cream as a bagel topping.
Posting this recipe after all these years in November is not a coincidence. I just made these again the other day…well the other week. If you look closely, you can see one of my anniversary gifts hidden in the photos. My husband gave me a couple engraved and stained cutting boards. Rather than put the gifts up so they don't get ruined, they were incorporated as photo props.

Pumpkin Dessert
I could make pumpkin desserts throughout the fall season. Now that we're in Minnesota, it seems like fall is only a couple weeks long and we moved right into winter. I guess I'll be making this as a pumpkin dessert in the winter too. My niece just asked for pumpkin muffins (well a pumpkin cake) for her birthday in December.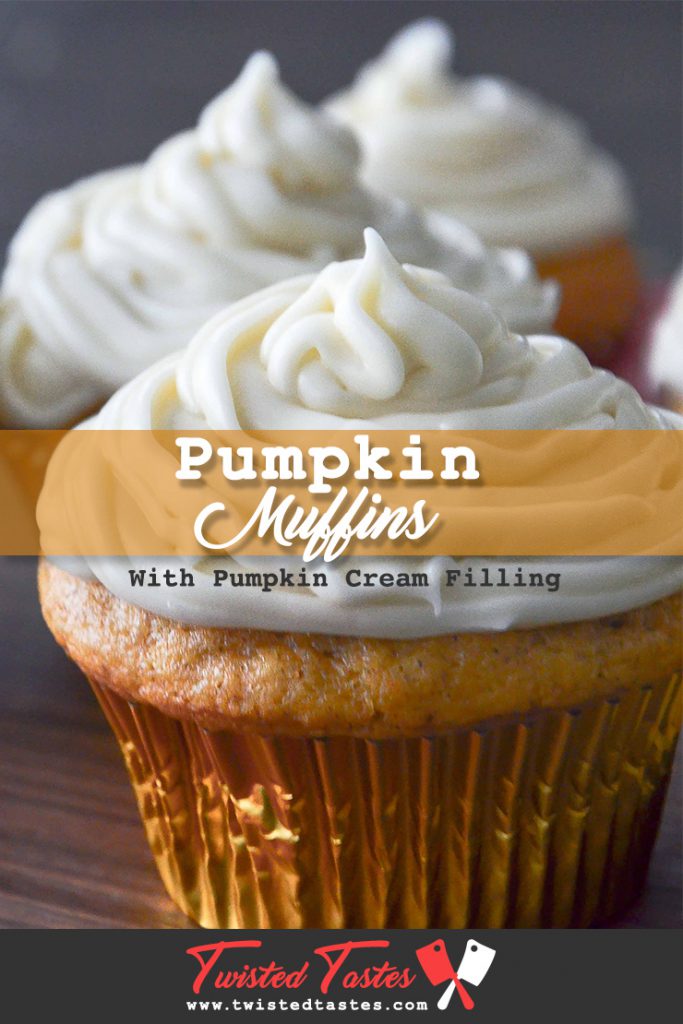 If you like this dessert, consider one of the others below!
Chile Mocha Chocolate Chip Cookies
Caramel Pumpkin Rice Crispy Treats