Homemade Bang Bang Sauce
I like to use bang bang sauce on fried shrimp or chicken as a dip. The zesty sauce is made with mayo, Sriracha sauce, and other spices and is excellent with shrimp rangoons as well. When I have it in the refrigerator, I end up using it on many things including chicken nuggets. I was curious about the name and came across Culinary Lore, which suggests that it has a Szechuan origin. The websites state that the name comes from the preparation of the chicken being pounded with a stick – Bang Bang!
Recipe Highlights
This is very easy, so much so that I wouldn't even call it a recipe, but more like a merriment of flavors. Ugh. That was cheesy without the cheese. It takes less than five minutes to make and most of that is spent searching in your pantry and refrigerator for the ingredients.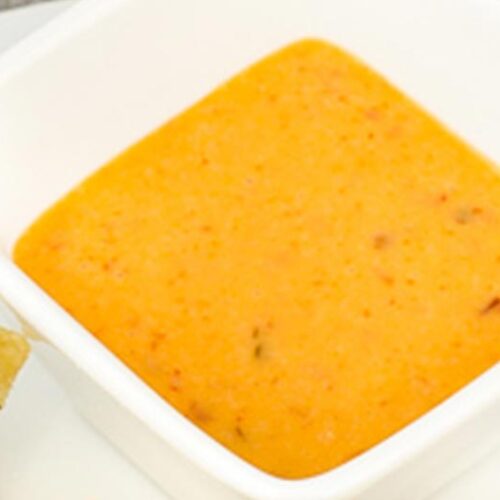 Homemade Bang Bang Sauce
A zesty sauce made with mayo, Sriracha sauce, and other spices. It's great for dipping fried chicken or shrimp.
Ingredients
1

tbsp

sriracha sauce

1

tbsp

brown sugar

1/2

tsp

garlic powder

1/2

tsp

rice vinegar

5

tbsp

sweet chili sauce

1/2

cup

mayonnaise
Instructions
Mix everything together. Let it sit overnight (or not). Consume.
Despite how awesome I might appear online, mistakes happen. If you happen to spot one on this recipe, save your fellow cooks a disaster and let me know by using the contact form.